Primel Traiteur
French savoir-faire
About us
Primel Traiteur takes its name from our home town, in the province of Trégor, located in the Finistère region in Brittany. We create frozen hors d'oeuvres and miniature desserts for catered events and buffets. Our dedicated employees concoct our attractive, delicious products at our kitchen in Le Pertre, a town located on the edge of Brittany in north-western France.
Our values represent our regional identity as a company based in Brittany: we display passion and dedication at every level of our business, with exacting standards and constant pursuit of excellence. This attitude has led to an offering of hors d'oeuvres that blend authentic flavours and creativity using the very best ingredients taken from land and sea.
Our kitchen produces over 30 million units every year.
Our savoir-faire is suitable for restaurant and catering professionals as well as frozen food specialists.
If you're organising a work function, or an event for Valentine's Day, Easter, Christmas or the New Year, our team is at your service. We offer bespoke, turnkey and customisable products in formats appropriate for consumer use.
Creativity at Primel Traiteur
Creativity is the key ingredient in all of our products, be they sweet or savoury treats. And Mickaël Tanguy, a  Michelin-star chef, certainly never runs out of that! It was alongside great chefs like Thierry Marx that Mickaël perfected his skills, culinary artistry and innovative spirit. Armed with these experiences, Mickaël now devotes his knowledge and creativity to Primel Traiteur. His refined cuisine is a free expression of his imagination and attention to detail.
Our miniatures are a true delight for the senses and have all the trappings of haute cuisine: colourful compositions to be devoured with the eyes first; meticulously created textures that feel delicate to the touch; the crunch of crispy biscuits; the blending of authentic flavours that wow the taste buds; original tastes that ooze festivity with every bite. Our Research & Development team draws its inspiration from cuisine when creating our miniatures. 
Traditional French craftsmanship
The savoir-faire of professional men and women
We are dedicated to sourcing premium-quality raw materials and to using expert techniques. This quest for quality is characterised by our commitment to in-house baking and pastry-making.
Primel Traiteur relies on the know-how of true professionals, as well as technology. This expertise in cooking, baking and pastry-making ensures the manufacturing process runs like clockwork, resulting in products of impeccable quality.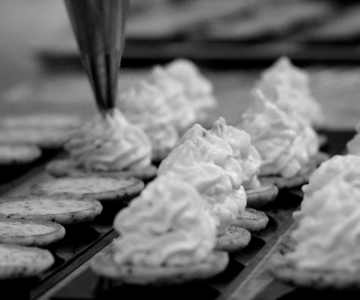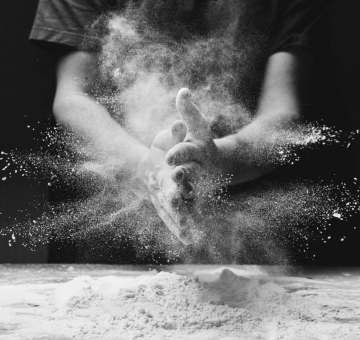 Industrial expertise and traditional techniques
We combine industrial expertise with traditional techniques, piping and filling each hors d'oeuvre by hand to create delicate miniatures that are made to order. Our employees cultivate a vision of excellence, with the goal of creating "bite-size haute cuisine". We employ all the tools at our fingertips: technology, savoir-faire and a knack for developing premium-quality recipes. We develop nearly 300 recipes every year in response to new consumer trends.
Quality commitments
At Primel Traiteur, we are committed to creating high-quality produce. Everything is made in France, at our kitchen in Le Pertre. We take great care in sourcing the ingredients in order to be able to guarantee traceability and food safety.
Use of free-range eggs to promote responsible consumerism
Use of natural colourings
No GMOs or nanoparticles
We prioritise partnerships with local farmers to minimise our environmental impact and help build the local economy. This specifically applies to our French flour, which is processed in our region.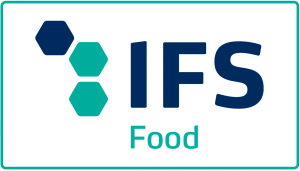 Our quality policy has earned us the highest-level IFS Food Standard. This is thanks to our meticulous sourcing and the specifications we uphold. We taste and inspect our products on a daily basis.
Lastly, as a frozen food specialist, we are experts in cryogenic freezing. This is the only technique able to preserve 100% of the sensory and nutritional qualities of the raw materials. This method reduces the need for additives, enabling us to make products containing very few ingredients.
The ongoing quest for quality is apparent through our strong client relationships, which start with product design.
made in france

ready to serve

long shelf life

optimal sensory quality